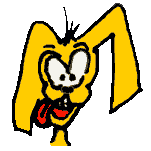 Chapter Meetings
Meetings start 1pm unless otherwise noted.
After a brief time to gather, a Costume Workshop is held, then the business meeting, followed by more socializing. Meetings sometimes run until 7pm-8pm.
Meetings are free and you don't have to be a member to attend. They begin with a short social time, to give people a chance to arrive and grab a snack. We then hold a short Costuming Workshop.

Finally the actual business meeting starts, often related to upcoming/just held conventions or exhibits. The style is informal with plenty of sidetracks and nattering. Feel free to join in (everyone does) and talk about events you have attended, suggest events and exhibits and offer ideas. You can also ask questions on techniques or mention books/movies/TV/Plays that might be of interest to costumers and of course, participate (or teach!) a workshop.

(Bringing something to munch on or non-alcholic beverages to sip is always welcome).
Next Meeting:
Saturday

March 17, 2018
Workshop: "TBD"
Kendall Park, NJ

Diane Kovalcin will be hosting this meeting.
Public Transport: Bus and call for pick up.
Future Meetings
Saturday

TBD
Workshop: "TBD"
TBD TBD

TBD will be hosting this meeting.
Public Transport: Bus and call for pick up.
Workshops
Workshop Ideas - What would you like to attend (or teach) and do you have any suggestions?
Scrounging for Materials
Beading Techniques
Dryer Lint (Uses)
Repurposing Shoes (and other footwear)
How to make surfaces look like metal
Stage Presentations / Group Presentations
Sewing with Electronics
Preservation of Fabrics / Costumes
Spats & Boot Toppers
Costume-friendly Tech
Resizing Costumes
Things to look for in shopping for/buying a sewing machine
Things to look for in shopping for/buying a serger or embroidery machine
Aging / distressing fabric and surfaces
Documentation
Paper Costumes
Costumes made out of unusual materials
Recycling household items as costumes
Wigs
Hats
How to put together music for stage use
Viking Wire-work
Workshops We Held (but we can do them again!)
Round-robin discussion of masquerade jobs/ Repair Table Basics (Held 12/03/2016)
Lens Hood: Photographer Aid - Costumer Style (Held 08/27/2016)
Smocking Techniques (Held April 9, 2016)
Peyote Beaded Bracelet (Held 03/12/2016)
How to Run a Masquerade (Held 06/13/2015)
How to Wear a Sari (Held 03/21/2015)
Where to Find Historical Fabrics( Held 01/24/2015)
Fabric Origami (Held 11/15/2014)
Alternatives to Sewing (Held 09/20/2014)
Good Gadgets / New Gadgets (Held 07/19/2014)
Making Dorset (thread) Buttons (Held 01/25/2014)
Making Little Hats workshop (Held 11/23/2013)
Working with patterns (Held 06/15/2013)
Taking body measurements (Held 04/13/2013)
Slopers (Held 02/02/2013)
Various types and uses of sewing machine feet & attachments (Held 06/09/2012)
Types of Seams and where to use them (Held 11/15/2011)
Demo of the "sewing velvet using spray adhesive" technique (Held 11/15/2011??)
Please consider joining the Sick Pups' email list
(Meeting announcements, light discussion, low traffic, Moderated)
send email to Yahoo Group for the Sick Pups
We are on Facebook as well:


The Sick Pups on Facebook
For more information about and directions to our meetings, membership or questions please contact us.
All content copyright © 2003-2017 and beyond by The New Jersey/New York Costumers' Guild, except where noted. All rights reserved. For questions concerning this web site, please
contact us.