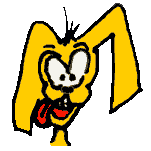 Mini Top Hat Workshop
Presented by Diane Kovalcin
Photographed by Tina Connell
The Mini Top Hat workshop was held on November 23, 2013 conducted by Diane Kovalcin and was based on an online tutorial for Fun Fleece. Diane had printed out the tutorial and provided pre-cut pattern pieces for each participant. Being silly Pups, no one brought anything but standard fabric pieces from their stashes (nor any poster board) which proved far too floppy for hat making.

However being costumers, and with a lucky purchase of a flat of stiffened felt from a craft store, the demonstration proceeded with this new material. The following pictures show the stages of this Demo-Workshop.


Mini Top Hat free pattern and tutorial.
Click pictures for Very Larger Images (NOT so good for mobile data).
All content copyright © 2016 and beyond by The New Jersey/New York Costumers' Guild, except where noted. All rights reserved. For questions concerning this web site, please contact us.